Losing A Best Friend Essay Sample
Narrative Essay: Losing a friend.
When I was thirteen years old I lost my best friend, Jessica. It's a day I will never forget.  Almost every detail is as fresh as it was the day it happened. It was a Monday, I was in middle school. I remember getting on the bus and feeling very strange and thinking to myself, "did I wear this outfit to school yesterday?" I brushed off the strange feeling when I concluded that no I did not because it was indeed Monday. I got to school went to my locker like normal and then went to my homeroom where I sat and talked to my friend. I remember asking if she had seen Jessica because I was waiting for her to get there. Jessica and I always went to get breakfast from the cafeteria together in the mornings. I figured she was just running a little late and decided to sit and talk with my friend a little more.
While sitting there talking to my friend another classmate ran into my homeroom class and was shouting "Jessica just collapsed out in the hallway!" to which everyone in the class rushed out into the hall while I'm yelling back at her "Which Jessica!" to which she replied "Batdorf".  I remember pushing through the crowd of kids circled around her lying on the ground. My teacher was holding her telling everyone to get back to class. My two other best friends were standing there with us; my teacher told the other teacher in the hall to call the nurse and again told us to return to our classrooms. We all did as we were told and I sat by the door of my classroom so I could keep an eye out. I watched out the windows next to the door as the nurse came up the elevator and started to preform CPR on her.
The guidance counselor seen my friend and I watching and came into the room and told me that Jessica was going to be fine and that I needed to return to my seat. She told me they were taking Jessie to the hospital and her mom was on her way. I remember seeing  Dawn's car pull up out front and watched her run into the building and her crying as she seen her daughter laying there.  At that moment all I wanted to do was leave the room and hug her and go with them to the hospital but the guidance counselor wouldn't let me leave the room. The whole school was to stay in homeroom until the ambulance and paramedics got there and had taken Jessica to the hospital.
After they had allowed us to leave the room I went to my first class where everyone was talking about what had happened, how we were going to visit her in the hospital, and how we all expected her to be ok.  I don't recall much of what we learned in class that day I was too concerned about my best friend to care honestly. After that class I had gym, where again everyone was talking about it. I heard from a few people that this one girl in our grade had made a horrible comment about the situation, so I got really angry and decided to go address the issue with my vice principle. When I got to the office I find that the vice principle was at the hospital with Jessica and her family and that my issue would just have to wait. I was told to return to my classroom. I remember thinking it was strange for the vice principle to be there with them even though it was also nice of her to do. Though I was angry about what this girl was saying, the rude things about Jessica, I was compliant and returned to my classroom.
When I got to class I took my seat like normal and then an announcement came on that said "Teachers have been given a statement to read to all classes. Please do so now". The room fell silent and my stomach turned knowing this probably was really bad news. I fell into shock hearing my teacher, the one who had been out in the hallway with Jessica, read "At 915 this morning Jessica Ann Batdorf passed away at Holy spirit hospital. If students need to deal with their grief or be excused please go to library" He was crying. I got up from my chair along with a few good friends and walked out of the room. I remember throwing my books across the hall and just falling on the ground crying. I couldn't believe it. I couldn't breathe, I thought I was losing my mind, how can a thirteen year old girl just die? My friends pulled me up to my feet and we walked to the library holding each other.
There were a lot of people in the library. Some that didn't even talk to Jessica, some that were mean to her, and others that were close to her like I had been. The teachers were making their rounds consoling the kids. I wasn't crying I just sat there staring at the ground. I couldn't believe it, I didn't want to. All I could think was it was some kind of twisted joke that I'd see her the next day and everything would be fine. I remember worrying about Dawn and Heather, Jessica's mom and sister. I don't know how long I sat there until the teachers gave us permission to start calling our parents to come get us from school. There was a line, I listened to girls that would pick on Jessica call their parents and tell them that they just wanted to let them know they loved them and told them what had happened. I got to the phone, still not crying and called my house. My dad, who was working nights at the time, was home and answered. As soon as I tried to say what had happened I started to cry so hard he couldn't understand me and was laughing at me. I had to convince him I wasn't joking and I needed him to come get me.  I could tell instantly the change in his tone as soon as I could muster out the words that Jessica had died he said he'd send my mom to get me. I don't recall how long I had to wait for my mom to get there; I don't even remember the ride home. I just know that when I had got to my house my sister and a close friend of Jessica's and I were there crying, my mom was crying as well. We just sat there in silence for a while hugging each other.
It turns out that Jessica, at the age of 13, had a heart murmur. When she collapsed her heart had stopped and couldn't revive itself.  Losing a best friend was really rough on me but I've learned I have to be happy for her, for the life she had lived.  The last time I talked to her was the previous Saturday, she was so happy. I remember her telling me how much she valued our friendship and that she loved me. Losing her taught me not to take people or things for granted. To not be judgmental of people, that was defiantly a lesson to our whole school that year. Life's too short to worry about the negative things, to be angry, or to be mean to anyone. The most important thing for me now is to be happy and grateful for a healthy family, and my overall life. I've learned to see what is truly important and what I need to fight for.  I also feel after losing her I've became a stronger person, more level headed, and less judging.  She's a memory I will carry with me until I die. I, one day, will tell my children about her and teach them that life is to be cherished because it should be you never know when your time is up and if its tomorrow you must be happy with the choices you've made in your life. I know I will be.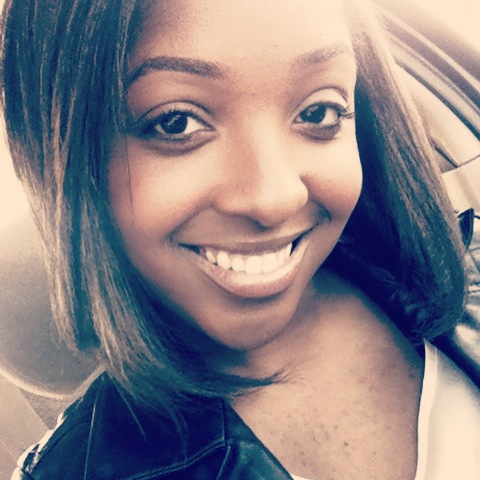 by Chloe Mondesir
She was more than a best friend. As an only child, she was the sibling I never had. I lost her on my third day of high school. I wasn't ready for her death but at 99 she moved on anyway. I found myself alone and against the world in the foreign place called high school. But in the years since, I reminisce on the unique influence of my great grandmother's presence in my life then and even now. Her death devastated me but the experience of pulling myself up from my grief prepares me for my future more than anything else.
Her name is Mildred and I can still see her in my present. Her smile, slowly opening up leading the way to the rest of her golden face; her plump, petite body relied on her wooden cane but her impact on our family for generations was larger than life. I would walk into a room: "Chloe darling," she'd say. No one ever made me feel so special just by saying my name.
We played every game together: dolls, and dominoes. We went many places together, from grandma's backyard to Atlantic City. Today most of my high school friends see me as an older, wiser soul. I need not wonder why. It grows out of the experience of having a close companion, or really a girlfriend, so many years and three generations apart from me. Mildred's influence touches the lives of so many people I interact with today. My friend, Brittany, came to me last year more stressed than ever. Her father died as she was juggling junior year academic pressure with comforting her mom who, after the death of her husband, didn't want to be left in the house alone. "Brittany darling, we'll work it out." The Mildred in me spoke loudly as I helped Brittany face her own grief while brainstorming hobbies and activities that would help her mother get beyond the pain.
Yet I was trying to grow beyond my own pain without Mildred. I felt like I was starting life over. In my sophomore year, I was still numb. Where was my passion? I was a dancer since three, yet I was not moving in the same way anymore. Always on honor roll since elementary school, I suddenly found myself at rock bottom upon receiving a letter for summer school registration to retake trigonometry. Clearly things decayed to their worst. "Chloe darling," I thought to myself. I refocused my life and decided to join the school's bereavement group and I became a new person. If summer school was an opportunity to get back on track with my work, I wanted to give myself the opportunity to address my grieving. I didn't want to hit rock bottom again. I know the roots of a great part of this wisdom flows from my best friend.
In the beginning of my junior year, I sat in a room full of strangers. "So everybody go around the room and introduce yourself and share who you've lost." I felt like everyone stared at me. Again, even amongst a group of people in similar circumstances I felt different and alone. I uttered something. I can't remember those nervous words to this day. I just wanted to get through the moment.
The first few sessions were slow. By mid year, I was comfortable and the question became "So how do you feel about your loss now?" Finally after some time, something seemed to change for me. "I feel like this has helped me. I no longer feel as burdened being able to just talk about her as before. I feel better about the loss now." I could see everyone was taken aback, as was I. In that moment, I suddenly saw the value of time and therapy. I knew then that the entire time I struggled to be comfortable in this group of strangers was necessary for me to reach this fluid stage in my life. I found my future, ambition, and passion in that room. I want to be a psychologist.
Shortly after the confidence boost set in, I found myself dancing again, expressing emotions that were sometimes just unexplainable. I tried out for the dance team. However, this dance team wasn't in my comfort zone. I grew up with powerful art forms like ethnic dance. Now I needed to master the refined technique of Ballet in weeks. It was overwhelming but I quickly realized the fight inside of me for so long. I would be the only push I would need to get through the audition. First in my beginning stance, and suddenly in my last, I knew I had done what I needed to make the team. Sure enough I found my name in the last spot of the new dance team's roster. This was the finish line of all my experiences thus far, from loss to struggle, and from struggle to success.
Every source of pain and resentment that I once felt, I learned to fuel for my growth indefinitely. I understand the importance of sharing with people, being honest with myself, and the significance of commitment in everything I do. I am better, stronger, more able and willing to grow. Now here I am, ready to share it all with you.
Chloe Mondesir began her freshman year at Spelman College in September. She is a 2012 graduate of St Francis Preparatory School in Queens.
Follow Write for the Future on Twitter: www.twitter.com/write4thefuture